Luang Prabang, or Louangphrabang, literally: "Royal Buddha Image (in the Dispelling Fear mudra)", is a city located in north central Laos, at the confluence of the Nam Khan river and Mekong River about 425 km north of Vientiane. It is the capital of Luang Prabang Province. The population of the city is about 50,000.


The city was formerly the capital of a kingdom of the same name. Until the communist takeover in 1975, it was the royal capital and seat of government of the Kingdom of Laos.

It is a UNESCO World Heritage Site.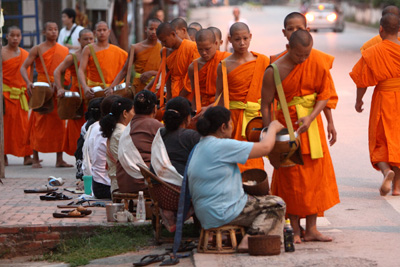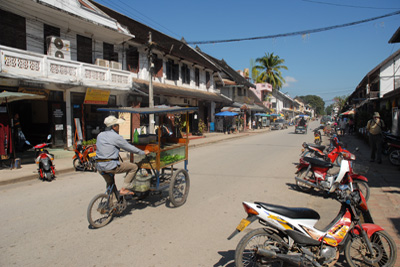 The main part of the city consists of four main roads located on a peninsula between the Nam Khan and Mekong rivers. The city is well known for its numerous Buddhist temples and monasteries. Every morning, hundreds of monks from the various monasteries walk through the streets collecting alms. One of the major landmarks in the city is a large steep hill on which sits Wat Chom Si.


Luang Prabang has both natural and historical sites. Among the natural tourism sites are the Kuang Si Falls and Pak Ou Caves. Tourists may also ride elephants. At the end of the main street of Luang Prabang is a night market where stalls sell shirts, bracelets and other souvenirs. The Haw Kham Royal Palace Museum and the Wat Xieng Thong temple are among the most well known historical sites. Along with the wats a significant part of the old town's appeal are the many French provincial style houses.




References:
http://www.dailymail.co.uk/travel/article-2146908/Luang-Prabang-New-Delhi-From-simply-divine-reassuringly-sumptuous.html
Savada, Andrea Matles (editor) (1994) "Events in 1945" A Country Study: Laos Federal Research Division, Library of Congress
Luang Prabang. Travelfish.org, retrieved February 15, 2011
"Weatherbase: Weather for Luang Prabang , Laos". Weatherbase. 2011. Retrieved on November 22, 2011.