Located in Kachanh Commune, Banlung District, the Kachanh Waterfall is 6 km from Banlung town. The waterfall is 12 meters in length, which flows endlessly along the Kantoeng Stream to the Sre Pork River in Lomphat District.
Among the stream and rubber plantation, the Kachanh Waterfall provides great scenery.
The stream's bottom can be accessed by a wooden stair having approximately 72 steps. On the side of the top of the waterfall, big trees branching out cast cool shadows over tourists for picnicking there.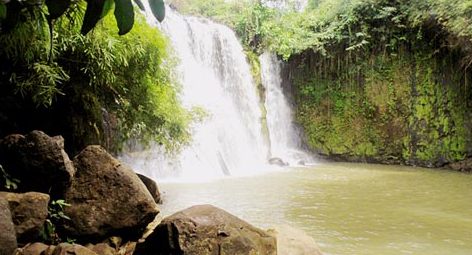 References:
http://www.tourismcambodia.org